By mid of May a raccoon appeared at our Squirrel Cafe out of nowhere. This is pretty unusual because raccoons are not native to the area we are living. Soon after we got aware of it we've installed a surveillance system and captured some video footage of the intruder.
A raccoon at The Squirrel Cafe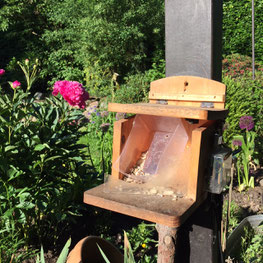 As you may have seen on our Twitter feed, our front window has been destroyed twice and our famous nut buffet has always been vacuumed thereafter.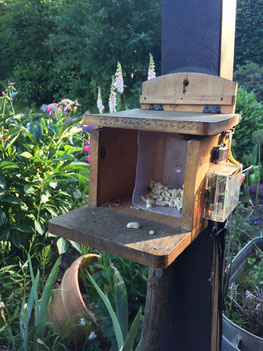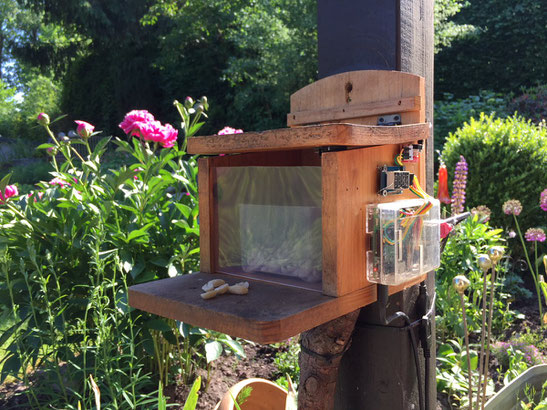 The broken window has been replaced and the dining area was subject to a redecoration.
The raccoon visited The Squirrel Cafe for about three weeks. All at once the gatecrasher disappeared and hasn't been seen anymore. However it took two weeks before a squirrel appeared again at our cafe to grab some nuts. Right now, the frequency of occurrence seems to be a lot lower compared to last year's data even though we've experienced a sudden disappearance of squirrels for a couple of weeks in 2017.
Maybe there's some raccoon's smell left which annoys the squirrel's outstanding sense of smell? A paint job, which is overdue, might be helpful to clarify this.